NWS is a metal building and envelope specialist. We design, supply and install all types of industrial cladding systems.
Metal buildings come in all shapes and sizes, where design and constructibility constraints require different approaches. We are experts in the design, supply, and installation of the following metal buildings applications. Please contact our office to inquire further.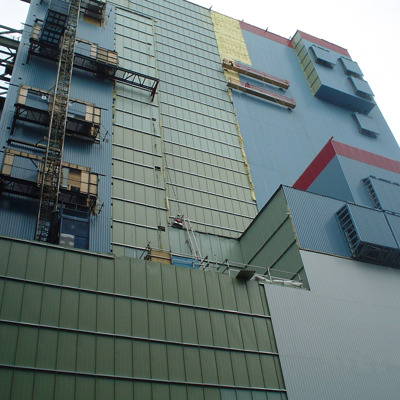 Cost Effective and Reliable
Conventional cladding and Roofing systems
Tried and tested. These field assembled systems have stood the tests of time and are suitable for all industrial applications, and buildings of all sizes (large or small). Features include:
Metal liner and exterior cladding
Metal floor and roof decking
Lightweight components 
Standing seam roofs (sloped)
Fire rated designs
Acoustic designs
Partitions
suitable for stick-built and modular construction
gutters, downspouts, ice rakes, trims, canopies
Pre-Engineered Buildings
NWS Construction is your source for industrial pre-engineered buildings. We supply our clients with customized and design build buildings, which will meet the project standards and specifications. The following items can be provided as part of the pre-engineered building design:
Gutters, downspouts, ice rakes, trims, and canopies
Supports for process pipes or equipment
Mezzanines
Stairs, ladders & platforms
Roof top catwalk
Bridge cranes and monorails
Metal roof and wall systems
Mandoors and roll-up doors
Interior partitions / walls
Interior finishes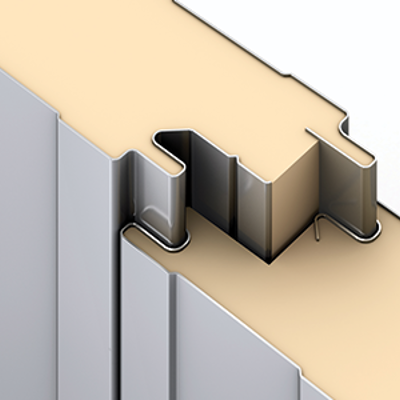 Insulated Metal Panels
Lightweight, high strength, and energy efficient. These LEED conforming panels are modular in nature, reducing the labour required to install. Ideal for buildings of all sizes. Additional features include:
Fire rated options
Acoustic options
Standing seam roofing options
Flashings, gutters, downspouts etc
High R-value per inch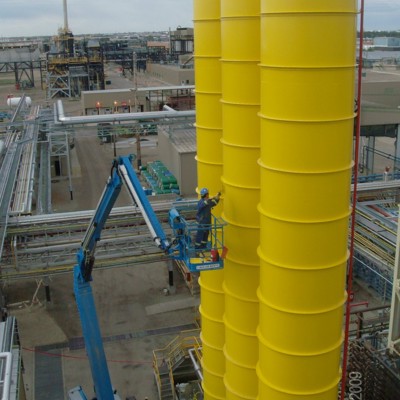 Other / Misc
In addition to metal buildings, NWS also performs other anciliary scopes, such as:
Overhead cranes
HVAC
Field coatings
Doors
walkways
Misc steel
Repairs and maintenance
Built up Roofing (Flat)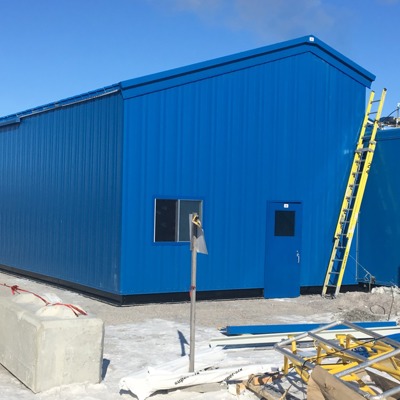 Self Framer Buildings
Lightweight and durable, these frameless structures are ideal for small buildings.
Frameless
Cost Effective
Quick to install
Lightweight